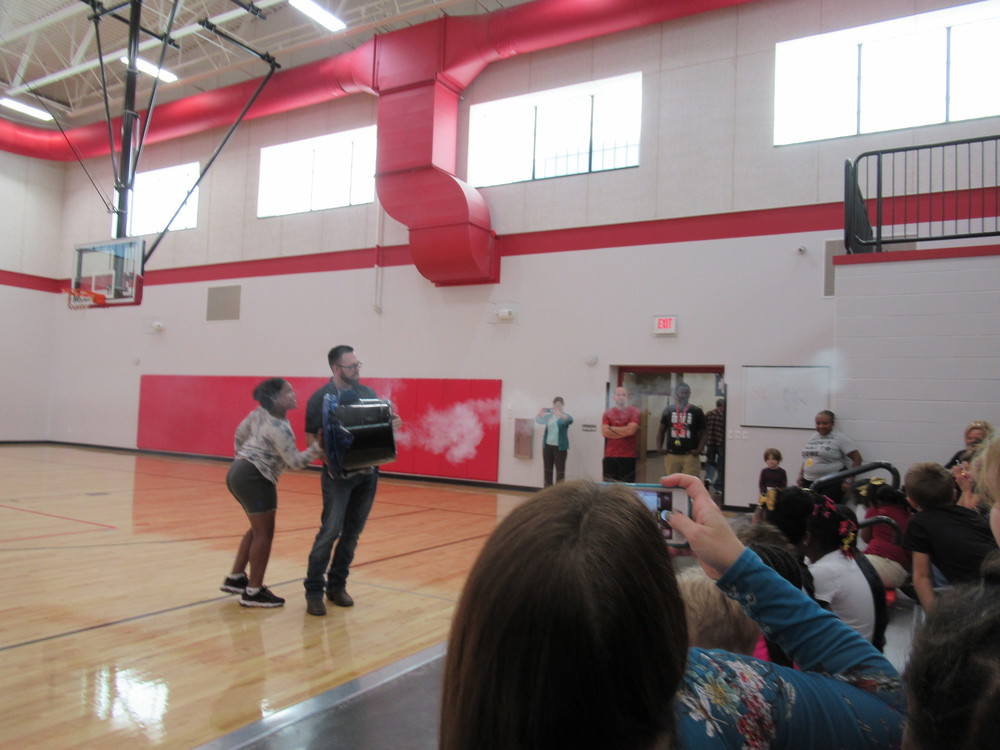 Hooked On Science Visits Meridian Elementary
Beverly Palmisano
Thursday, October 10, 2019
Meridian Elementary welcomed Mr. Jason Lindsey, aka Mr. Science, Wednesday, October 9. In a program sponsored by Kentucky Oaks Mall, Mr. Lindsey spoke about the use of respect and kindness while combining Science in real life, addressing the issue of Bullying and how to deal with it.
Students in grades PreK through 5 were engaged in many areas of learning and participated in several science activites Mr. Lindsey had brought. Vendors in the Kentucky Oaks Mall provided the students with treats which they enjoyed after their lunch break.
Many Thanks to Mr. Mr. Lindsey and Kentucky Oaks Mall!