21st Century will be starting a new Performing Arts class. Any student interested in signing up may do so in the front office. Performing Arts will consist of music, plays and skits. We will meet on the 2nd and 4th Wednesdays of the month after school starting on December 11th. All students are invited to participate. The students will ride the 5:00 bus home and the bus will drop off at the local after school bus stops.
Next Tuesday, December 3rd- LIFETOUCH will be returning for picture make-up day and Sports and Club activities pictures. All students who are in a club or organization and any sports activities should bring their uniforms on that day for group pictures.
Jr. High Student Council is having a canned food drive starting today and lasting until December 13th. Please bring canned goods and other non-perishable food items to Mrs. Marks room 3. Thank you.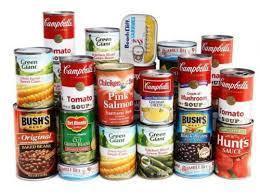 Seniors don't forget Cap and Gown money. It is $30.00.
Attn: HS Yearbook Club members: This is a reminder to turn in your money for your hoodie. They are $25.00. Your Christmas Basket Giveaway fundraiser starts next week. See Ms. Regina next Tuesday in the Guidance office to pick up your sales tickets. Tickets are $6.00 each or 2 for $10.00. Please support your Yearbook staff. Donations are always welcome at any time for Yearbook.
Attn: HS Scholar Bowl members: The next HS Scholar Bowl practice will be after school on Wednesday, December 11th in the Library. Everyone needs to attend.
We are collecting "Pigskin Points" offered on Dr. Pepper products. If you enjoy Dr. Pepper, Orange Crush, 7-up or any Dr. Pepper product, please bring the pink bottle caps to the office. We will be collecting them for the high school until December 14.