Elementary--We are holding a "Senior Sock Drive" to collect warm, comfortable socks to take to area nursing homes. Please bring socks to share with Seniors! Our goal is 200 pair of socks. We have collected 54 pairs so far. Remember to bring a pair of socks to donate if you can.
Any student who is interested in developing their pitching skills for the spring high school softball season; who is NOT a part of the high school girls basketball team at this time please meet in room 9 at 11:30am with your softball coaches.
Jr. High Student Council is having a canned food drive starting today and lasting until December 13th. Please bring canned goods and other non-perishable food items to Mrs. Marks room 3. Thank you.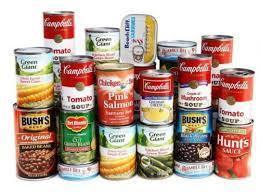 The Lady Bobcat Classic starts tonight there will be NO PASSES. Admissions for students are $2.00 and admissions for adults are $3.00.
American Education Week is November 18th -22nd.
Wednesday 20th – Mustache Day
Thursday – 21st- Pajama Day
Friday 22nd- Meridian Pride Day
Seniors don't forget Cap and Gown money. It is $30.00.
Attn: HS Yearbook Club members: This is a reminder to turn in your money for your hoodie. They are 25.00. Your Christmas Basket Giveaway fundraiser starts next week. See Ms. Regina next Tuesday in the Guidance office to pick up your sales tickets. Tickets are $6.00 each or 2 for $10.00. Please support your Yearbook staff. Donations are always welcome at any time for Yearbook.
The next HS Scholar Bowl practice will be after school on Wednesday, December 4th in the Library.
We are collecting "Pigskin Points" offered on Dr. Pepper products. If you enjoy Dr. Pepper, Orange Crush, 7-up or any Dr. Pepper product, please bring the pink bottle caps to the office. We will be collecting them for the high school until December 14.