Meridian School District will host the 21st Century Summer Steam Camp and Credit Recovery program. Sessions will begin Tuesday, June 21, running through Friday, July 15, 2022. Buses will run all of the regular bus stops and will begin their routes at 7:30 AM. Breakfast will be available to students between 8 AM and 8:30 AM. (No breakfast will be served after 8:30 AM.) Lunch will also be provided to students at 12:30 PM. Dismissal is 1 PM; buses will be returning students to the regular bus stops.

"The publisher of Fusion Magazine is aware of, and apologizes for, the inverted placement of Karissa Fitzgerald's and Janyia Williams's photographs in their respective stories in our Summer, 2022 printed issue. Both young women are remarkable and have very bright futures, and we regret the mistake. It has been corrected in the digital, online issue."
https://www.journey12.com/meridian-fusion-summer22

Students in grades 4 through 7 who are interested in playing softball in August are invited to text or call Coach Mouser at 573-382-0359. She will contact those interested and work up a practice schedule. Please remember all players must have a current physical on file in the school district nurse's office.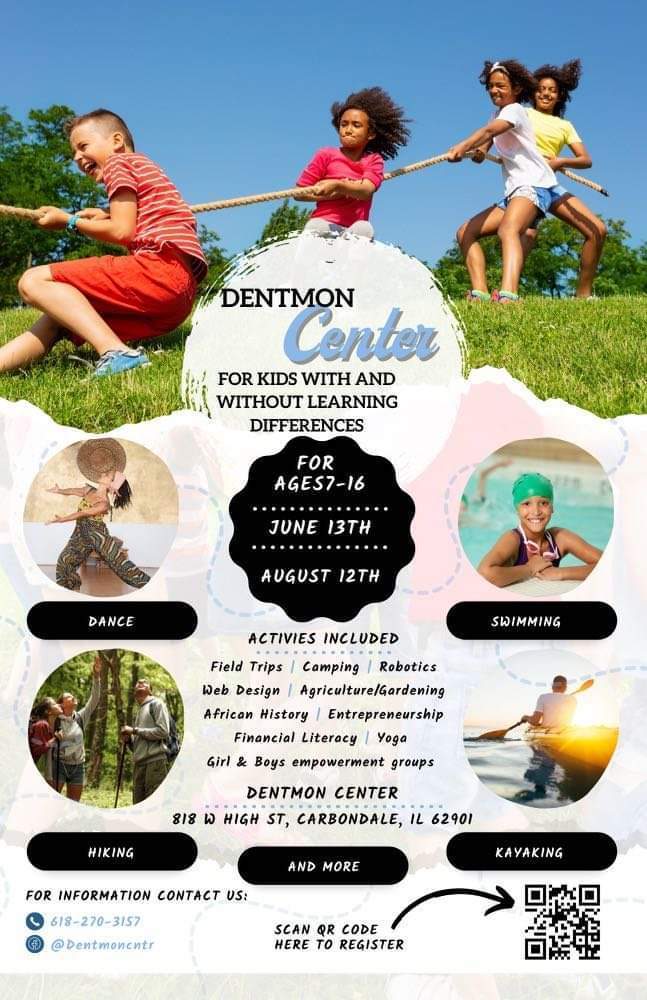 The last day of school is Tuesday, June 7. The day will begin as usual, but students will be dismissed at 9:30AM and staff at 11 AM. We wish everyone a safe, happy, restful summer.

Attention parents. Please remind students to bring their Chromebooks, Hotspots and chargers to school Tuesday May 31st through June 2nd so they can be collected by administration. If students do not return their devices charges may apply


A Lock in will be held for Meridian students on June 3, 2022. This link will take you to a flyer for more information.
https://5il.co/1avn2


Thursday, May 12 is the last day for 21st Century Afterschool Enrichment for this school year at Meridian School District. The Early Room will remain available beginning at 7 AM, through the remainder of the school year. Thank you for your participation!

Meridian School District will have an Early Dismissal Wednesday, May 11. All students will be dismissed at 11AM.

Happy Mother's Day to all of our Moms!

Meridian is taking registrations for PreK for the coming 2022-23 school year. Please call 618-342-6773 or email
ktucker@meridian101.com
.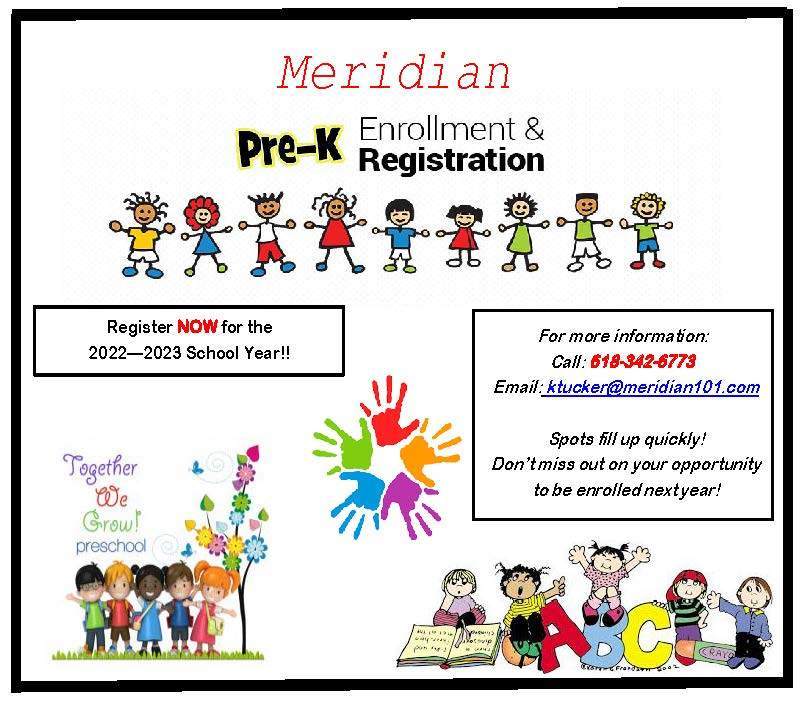 The Meridian High School Speech and Drama Club will be hosting a spaghetti dinner and the Spring 2022 Talent and Art Show tonight. The spaghetti dinner will be held in the cafeteria and begin at 5 p.m. Adult plates are $10 and children plates are $5. The Talent and Art show will be held in the gym and will begin at 6 p.m. Everyone is invited to attend the events. We will have a variety of art work from several students on display. The Talent show has a variety of acts and will feature Christopher Jackson from "Hamilton" and "Bull" via Zoom as our guest speaker to end the event. The audience will be allowed to vote for their favorite art and talent show contestants. We look forward to seeing everyone tonight.



Meridian School District will begin Spring Break tomorrow, April 15. There is no school next week, April 18 through 22. School will resume Monday, April 25. Have a great, restful Spring Break!

Meridian School District will be dismissing at 2 PM today. All students are being dismissed at 2 PM